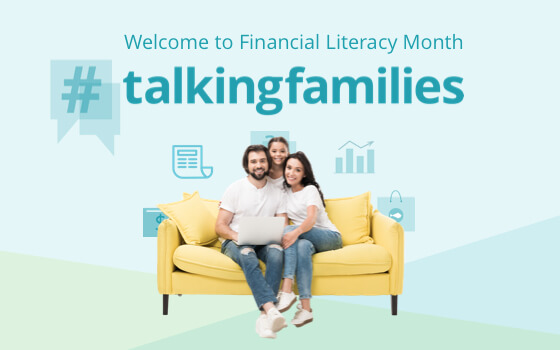 Helping you grow your financial knowledge.
Do you talk about money with your children?
Getting Families Talking About Money
Welcome to our Financial Literacy Month hub. We know that both parents and teachers have a role to play in building financial knowledge.
This is a place where families can find unbiased tools and tips to help Manitobans start talking about money – together. There's a little something for everyone so check it out!
For Parents
Our easy-to-use Make it Count guide helps parents set good lifelong money habits.
For Teachers
Get these terrific lesson plans to incorporate money matters into your existing classes.

Record Keeping
Getting your financial documents organized is an important way to start a discussion with your family.

Talking RESP's
Fraud in Manitoba, and across Canada, is considered an under-reported crime. While studies have shown 20% of Manitobans have been approached with a fraud attempt, only about 30% will take time to report it.